To new readers, welcome to Techbabble. To old readers, welcome again! We actually owe our old readers some form of apology. We promise we didn't ghost you, we were just life-ing and too busy being overwhelmed. A few of us bagged big degrees while chasing bigger jobs, and a few of us changed jobs enough times for 2 or 3 of you. Unfortunately, none of us currently boasts the time management skills required to have been doing all the things we were doing, and running the Techbabble's newsletter at the same time. I sometimes think what was required of us is a level of efficiency you only ever see in people that can shower and brush at the same time. However, we somehow believe that 5 heads, this time, might be better than the one or two that previously ran Techbabble so here we are!

In the middle of doing all the amazing things we were doing, all of us at Techbabble found time, although far in between, to talk to each other and oh how we babbled!! Whenever we could, we talked about everything from studentships and internships, to jobs and interviews, and layoffs and hirings, and new tech and old tech. And at some point, we figured we might as well start putting our thoughts out there again. We decided to invite you guys into all of the babbles and share our thoughts with you. I, for one, know how important these conversations have been in shaping my thoughts and progress in the past year or so and strongly agree  that Techbabble might be a perfect way to get those conversations further out there!

From here on we'll babble about all of the aforementioned (insert imaginary flex here) and a lot more too! We'll talk about thoughts, give opinions, draw insights and maybe even report a few experiments of ours. It's going to be a ride, and we can't wait to take it! We just hope that a few people will take it with us excitedly!

Did I mention there were 5 of us? Here's the team that will be serving you premium jist on all things tech - or not!
---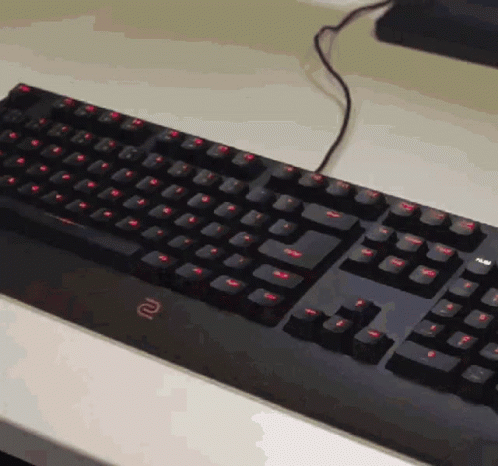 DANIEL
Daniel is an enthusiast of many things - especially tech. He has a Bachelor's in Chemical Engineering and a Master's in Engineering Management. He got introduced to startups with friends in Lagos and it's where he swears he's had his most interesting experiences. He also worked in operations remotely with a startup in London and it's where he figured out he might want to build tech businesses. He's working as some kind of Analyst with a team of startup builders in London, so, kind of a dream job for him. He's TechBabble's startup advocate.

DEBBIE
After a Bachelor's in Biochemistry, Debbie went on to teach herself how to code so she could do a PhD in Bioinformatics. She got introduced to web development at a health-tech startup and kept at it in her free time. She later went on to take up an internship at another health-tech startup in the USA where she is now a full-time Software Engineer - all while studying for a Master's in Health Technology. If you ask her, She has a dream job, the best team in the world, and the steepest growth curve of all of us at TechBabble. Oh, and she doesn't forget to let us know she's a black woman in Tech.

SAMUEL
Samuel is currently a Program Manager at Google. Before Google, He worked at Deloitte, General Motors and BMW in varying analytics roles and all within 2 years. Little wonder why he's TechBabble's BigTechCo advocate. Plus if we have anything closely data-centric, Samuel is our guy. He holds a Master's degree in Information Systems from Towson University and a Bachelor's Degree in Computer Science from Babcock University. Samuel is curious and competitive and is fascinated by people's experiences and stories. It's why he's at TechBabble.

DORCAS
Dorcas did an undergraduate degree in Biochemistry and is completing a Master's in Pharmacology and Biotechnology. She has worked as a writer, a Video Producer, an Executive Assistant, a Product Tester, and many other things she doesn't recall. She's going to be a Project Manager in BigPharma or LittlePharma when she gets her PM certification or figures out the exact size of Pharma she wants - whichever comes first. She loves YouTubing and making videos and does for TechBabble anything that remotely resembles social media.

DEJI
Deji is a Computer Science graduate from the University of Maryland. He previously interned at Verizon wireless as a Network engineering intern. He also worked at BMW MC as an intern on the infrastructure team. He's also done a bit of Software Engineering and is easily the most Technical of all of us at TechBabble. He now works at Meta as a Technical Program Manager on the Product Infrastructure team. He says his interests include infrastructure, software and all things technology. Nobody believes the Infrastructure part though.

Thanks for getting to know us, we can't wait to put stuff out there for you and hopefully get to know you all too! Again, welcome to Techbabble!!!